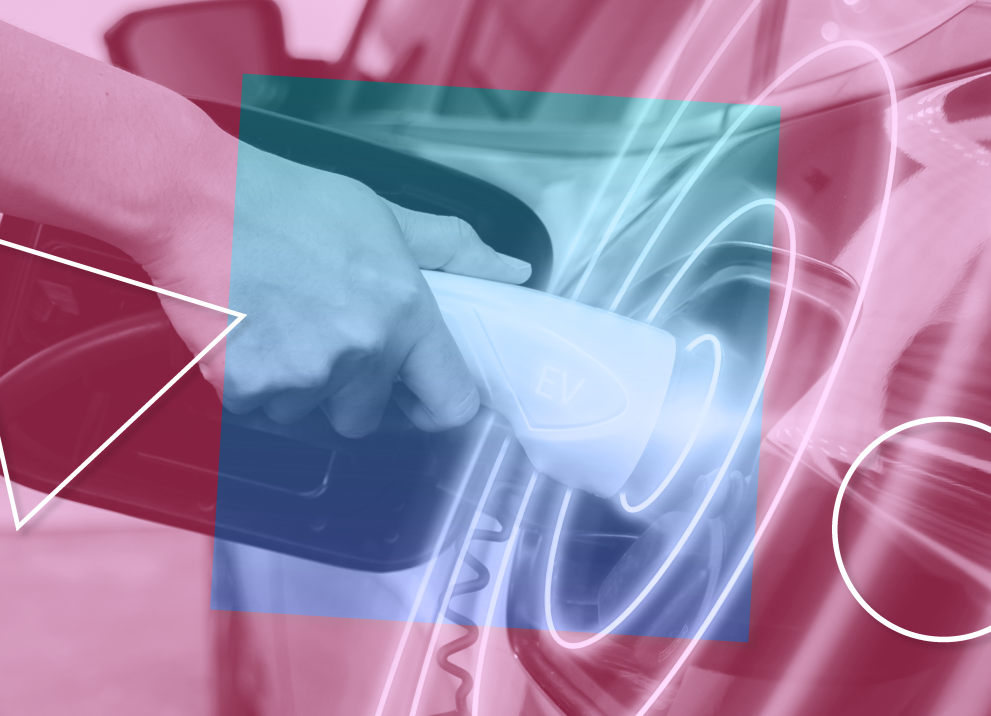 The European Commission is also determined to act as a front-runner in the transition towards a sustainable society, which is why it has recently set out an ambitious plan to become a climate-neutral institution by 2030. Every aspect is undergoing a green overhaul, from greener buildings to smarter mobility, to reducing IT infrastructures' greenhouse gas emissions. 
Scientists and researchers of the Joint Research Centre (JRC) can help to bolster this mission. But how can behavioural insights propel more sustainable mobility practices among Commission employees?  
The EU Policy Lab has recently unveiled an exciting new project with the Living Lab for testing Digital Energy Solutions. The idea is simple yet powerful: decipher the behaviours and choices of electric vehicle (EV) owners when presented with different incentive schemes at workplace charging stations. The main goal? A European Commission powered by sustainable mobility.  
The PRISM charging station: where innovation meets sustainability
The PRISM charging station at the JRC is the backbone of this project. It is an avant-garde charging facility housing multiple charging points. These stations are open to all JRC employees to charge their electric vehicles conveniently, and in return, they become research hotspots. Anonymised data is collected about users' charging behaviours, helping us paint a picture of the adoption and usage of electric vehicles in our workplace. 
Towards a Sustainable European Commission: spotlight on mobility
As we navigate through an era towards sustainable mobility solutions, it is crucial to ensure that EV charging stations are used efficiently and fairly. To address this challenge, the study aims to inspect a variety of configurations of a credit-based reward system for users of the PRISM charging stations.  
Three objectives drive our experiment:  
Behavioural Insights: We are driven to understand the impact of varying incentive structures on the charging behaviours of EV owners. By observing user reactions, we can identify patterns and trends that will inform future policy decisions. 
 
User Preferences: We are all ears for the preferences of EV owners. This study helps identify the incentive schemes that resonate most with our users, potentially serving as a model for other workplaces and public charging infrastructure. 
 
Integration of Electric Vehicles: As electric vehicles become integral to our daily commutes, we are determined to ensure that our workplace charging infrastructure keeps pace with evolving mobility needs. This experiment will help us fine-tune our charging station policies to boost EV integration. 
How will the experiment be performed?
The experiment will test different credit configurations, including time-based credits, energy-based credits, and a combination of the two. We will keep a close eye on usage, charging frequency, and user satisfaction throughout the study.
To find out what really works, we will randomly divide participants into different groups to ensure the test is fair and unbiased, as in one of the most trusted methods called randomised control trial. This way, we can be more certain that any differences in the end are a result of the specific credit configuration and not because one group started out different from the other. 
So, what is next? 
This study is a significant step forward in our mission to promote sustainable mobility solutions within the European Commission. The data and insights from this experiment will benefit our workplace and contribute to the broader understanding of EV adoption and charging behaviours. 
Find out more about the Competence Centre for Behavioural Insights and join their monthly seminars to learn more.
Details
Publication date

28 September 2023

Author
EU Policy Lab tags