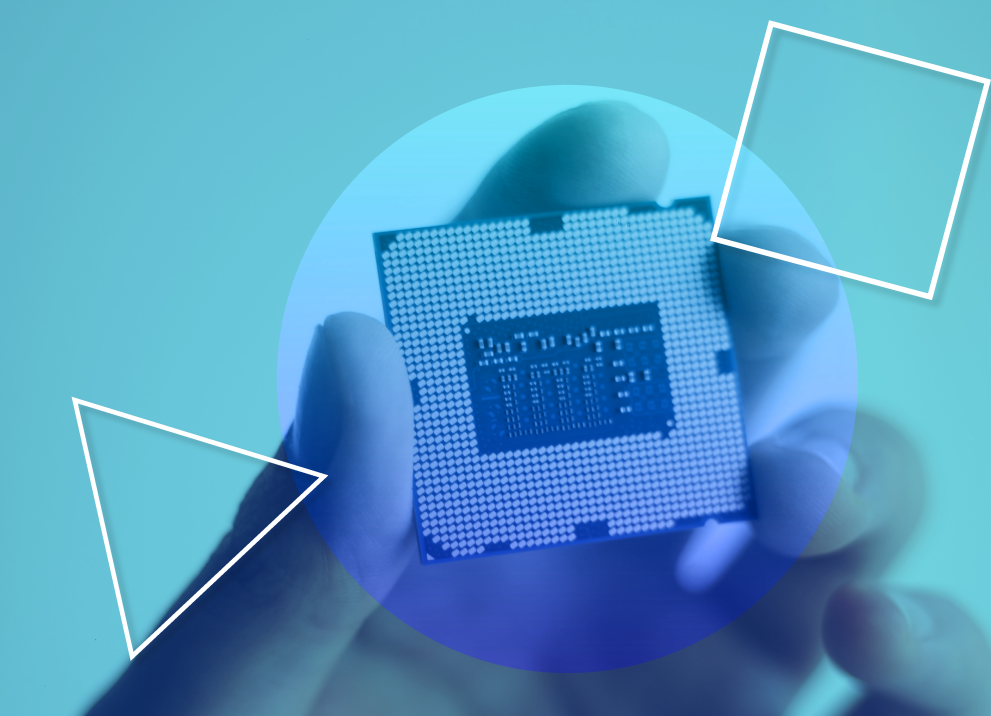 What if we could swallow tiny, soft robots for medical treatments instead of undergoing surgery? What if we could recycle satellites to reduce space debris and costs? What if we could create artificial leaves that capture and retain energy while cleaning the air? These are all possible developments that may be coming our way…under the right circumstances.  
Technologies are not the future. However, the future is shaped by our capacity to anticipate them.  
Technology Foresight does just that: it explores what the future might look like and how technologies and innovations might develop, including their societal impact. Anticipating future innovations can help support the development of EU technology policies and boost the EU's competitiveness and growth by helping innovators. This is something that has been keeping us, in the Joint Research Centre's EU Policy Lab busy for some time: for instance, via our #DLT4Good project, we explored how Distributed Ledger Technology (DLT) could contribute to solving some of the challenges of circular economy or leading to a more transparent and trustworthy society in the future.  
What are we doing? 
During the past year, the EU Policy Lab has been collaborating with the European Innovation Council (EIC) to identify key emergent technologies and disruptive innovations for the future of the EU. With a budget of around 10 billion euros (2021-2027), the EIC's mission is to identify and support technology, innovation and the actors behind them to foster Europe's resilience and strategic autonomy. 
How are we doing this? 
In a nutshell, we are supporting the EIC in building its strategic intelligence capacity with the following foresight activities: we are reviewing trends and signals of the future, we perform data and text mining, horizon scanning and we explore different foresight methods and stakeholders.  
This is how we identified close to 1000 signals and trends across several technology and application fields. So far, we held 7 Horizon scanning workshops, with more than 140 participants including leading experts in these fields, ranging from researchers, entrepreneurs, investors, policy makers to industry representatives.  
Through this collective intelligence and sense-making work, we prioritised close to 50 topics.  
What did we learn? 
The insights we obtained will support the EIC in defining funding calls aiming to finance EU researchers and businesses in developing innovative deep-tech solutions. Some of the main topics we identified so far are:  
Quantum technologies – Error-resilient quantum algorithms, quantum energetics and novel qubits. 

Space systems and technologies – Soft robots, cellular and modular satellites and thin film solar cells. 

Agriculture and food – Precision nutrition, waste free farming and alternatives for antibiotics and fertilisers. 

Solar fuels and chemicals – CirculAIR fuels (synergies between CO2 capture, utilisation and e-fuel production), CO2 reduction processes and interface engineering for next generation solar fuels. 

Responsible electronics – Bio-inspired, edible, and printed-flexible electronics. 
Apart from scanning and listing new technology and innovation developments, we are also looking into broader contextual factors. Through an adaption of the triangle of the future framework, in each workshop, experts identify drivers, enablers and barriers for the development of specific technology fields. For example, across multiple workshops, we noticed a recurrence of issues such as the need for regulation, standardisation, the importance of public opinion, the change of consumer behaviours, sustainability, funding opportunities, and challenges in bridging research to market application.   
These insights provide relevant information that could be used in further policymaking processes - by framing opportunities and challenges surrounding technology development and adoption. They can help reinforce the EU's capacity to continue to lead in research, innovation and the citizen-centric use of technology. 
What are the next steps? 
A full report on the findings of the horizon scanning will be published in the next few months. However, apart from horizon scanning, we also review trends and signals published by research and technology organisations, consultancies and international organisations which has been a key support activity. 
In collaboration with our colleagues in the Text and Data Mining Competence Centre, we are also doing data and text mining and analysis through the use of Tools for Innovation Monitoring. Various text mining techniques are used to identify and assess signals from patents, scientific publications and EIC funded projects or submitted proposals.  
Finally, the project includes research on foresight methods, project and practitioners and a specific report with contributions from leading experts will be published later this year. It will provide an outlook on how different methods are being - or could be - used and combined in public and private entities that deal with the funding of innovations. 
We invite you to stay tuned and to follow us, as we will be sharing more about this and other technology foresight projects soon!
Featured image by Niek Doup on Unsplash.
Details
Publication date

26 May 2023

Author
EU Policy Lab tags